Create an Envirobank account.
Join the circular economy and we'll keep you in the loop
Keep all your recycling activity in one place and access exclusive rewards and discounts. Book a pickup or find a drop-off location and track your environmental impact.
Get paid to recycle
It's a tax-free refund
We pay you 10¢ for every eligible container you recycle through your Envirobank account. You can choose to cash out via PayPal, redeem for eGift cards or donate to a cause.
Access our Pickup Service from your phone.
Save your credits or access exclusive bonus reward promotions with our partners.
Keep updated on your recycling progress and access stats on your environmental impact.
Stay in the loop with recycling tips and sustainability news.
Pay your refunds forward to your favourite charity.
Support an Indigenous-Australian-owned company committed to reinvesting in the environment.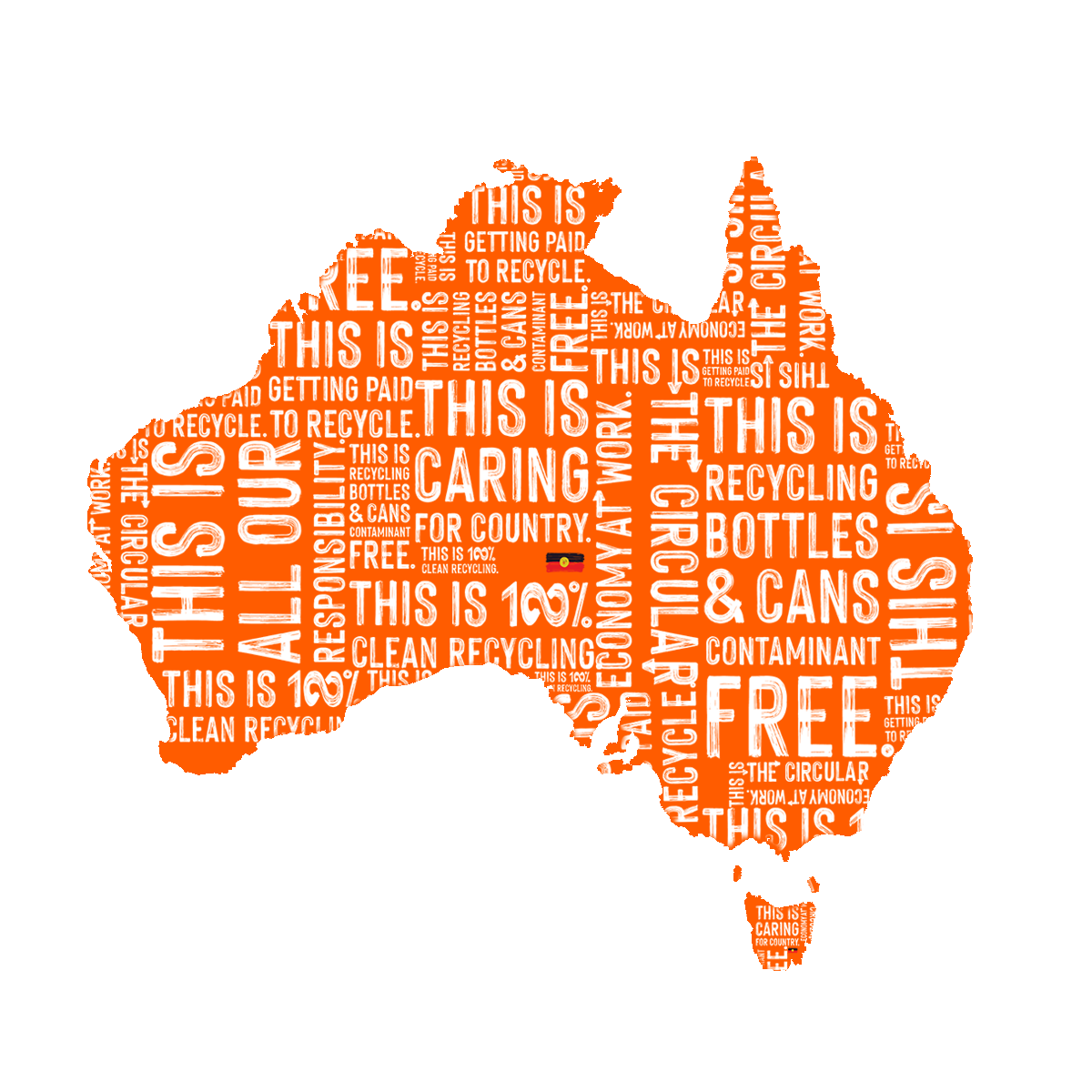 Find us
Collect your containers and leave it to us
Whether you've collected 1 or 100,000 containers, our high-speed machines will count them at the speed of light (almost) and our friendly depot rangers will pay you on the spot.
Book a Pickup Service
Book for your home or business
Can't drop off? Create an Envirobank account to book a pickup for your 10¢ recycling. We'll pick it up and pay you for it.