100% Clean Recycling is the future.
Let's make it happen together
Envirobank is proudly Indigenous-owned. We believe that it's all of our responsibility to care for Country and that encouraging Australians to actively participate in the circular economy through bottle and can recycling is the best way to do this.
With our tried and tested tech, we're making it easy to keep eligible bottles and cans out of landfill, so they can get reused again and again… (and again).
But, we can't do it alone, we need you and your community — schools, councils, businesses, even your dungeons and dragons club!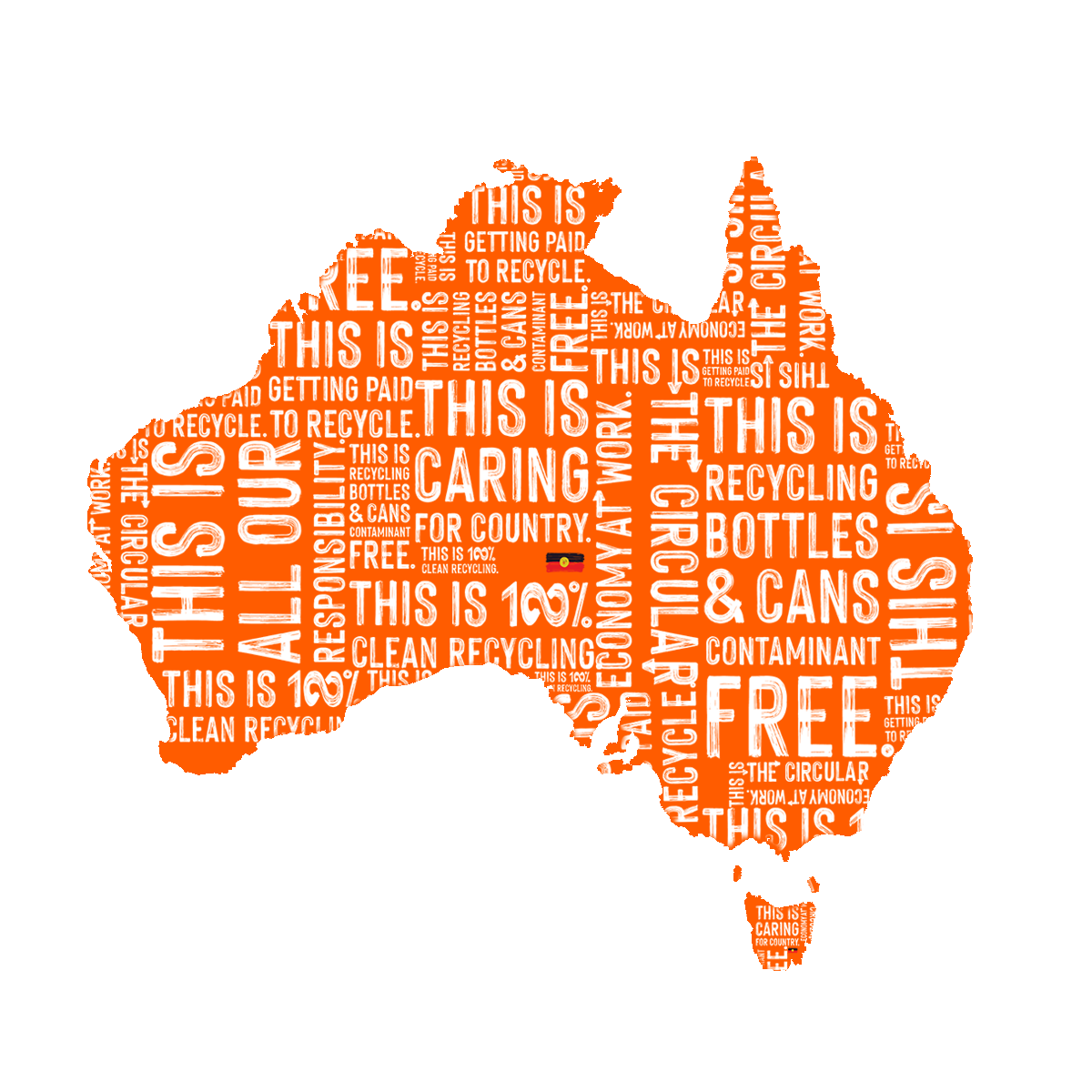 What's the story?
We're making a sustainable future a reality
Founded in 2008, we're known for our innovative approach to Container Deposit Scheme recycling. Over the years we've perfected our services through our success operating in the Northern Territory, Queensland, New South Wales and Victoria.
With our network of Drop-off locations and Pickup Services, we've kept millions of bottles and cans out of landfill.
Our founder
Caring for country is in our DNA
Narelle Anderson, ia a proud Jagera woman, and the founder and Managing Director of Envirobank Recycling. An accomplished business leader and a recognised indigenous mentor and speaker, Narelle is passionate about the role recycling can play in caring for Country and accelerating Australia's transition to a circular economy — to improve resource efficiency and the promotion of sustainable materials management.
Narelle has served as a board member of The Australian Council of Recyclers (ACOR), the peak industry body representing the recycling sector of Australia. She is also a founding board member of the Green Building Council of Australia and a current board member of the NSW Indigenous Chamber of Commerce, whose mission is to accelerate Indigenous entrepreneurship.
What we're about
100% Clean Recycling
Even if you do right by your yellow bin, your recycling can still end up in landfill. All it takes is a passer-by's banana peel to contaminate the whole truckload!  We want to eliminate contamination so that every eligible container can be recycled into reusable material.
Community
Everyone has a community, be it your school, club or business and every group of people can benefit from fundraising and a zero-waste future. We're talking about groups of people getting together who are dedicated to making the shift to the circular economy a reality.
Innovation
We've built our business around sustainable technology. Our high-speed depots feature state-of-the-art sorting machinery and our online infrastructure makes our Pickup Service a breeze and fills you in with sustainable data. It's real-time impact you can see!
Caring for Country
It's our responsibility to care for Country and we believe actively participating in the circular economy is the best way to do this. We're passionate about changing attitudes around waste and empowering Australians to realise recycling isn't a waste, it's a resource!
'My culture makes me a custodian of the land, so caring for Country is a natural fit.'
- Narelle Anderson
Our Services

Drop-Off
Whether you've collected 1 or 100,000 bottles and cans, Envirobank has high-speed depots, RVMs and Drop'n'Go pods around the country. Find your nearest drop-off location.
Pickup
Create an Envirobank account to book a pickup for your 10¢ recycling. You'll get the $ and the sustainability stats in your account within two working days of pickup.