We'll pick up and pay you for it.
Book for your home or business
Get your home, school or workplace 100% Clean Recycling. Sign into your Envirobank account, book a pickup and get paid to recycle while you put your feet up.
How it works
Collect
Check bottles and cans have a 10¢ refund symbol and barcode intact.
Recycle
Log in or create an Envirobank account and follow the prompts to book.
Earn
Get paid 10¢ for every eligible container. It's a tax-free refund.
How much can I earn?
We'll pay you 10¢ for every eligible container. From your collection, we deduct a service fee of 3¢ per container.
You can book a pickup when you have at least 250 eligible containers.
What can I recycle?
Check for a 10¢ refund symbol
Bottles and cans with a 10¢ refund symbol can be recycled. They need to be liquid-free, uncrushed and barcode intact. Wine and spirits aren't part of the scheme, except in Queensland.
What are Envirobank Orange Bags?
The easiest way to collect bottles and cans
They're reusable, they're biodegradable, they're our iconic Orange Bags. Leave them out, and we'll replace them when we pick up. If you don't have them, you can always use your own cardboard boxes or bags for us to take away.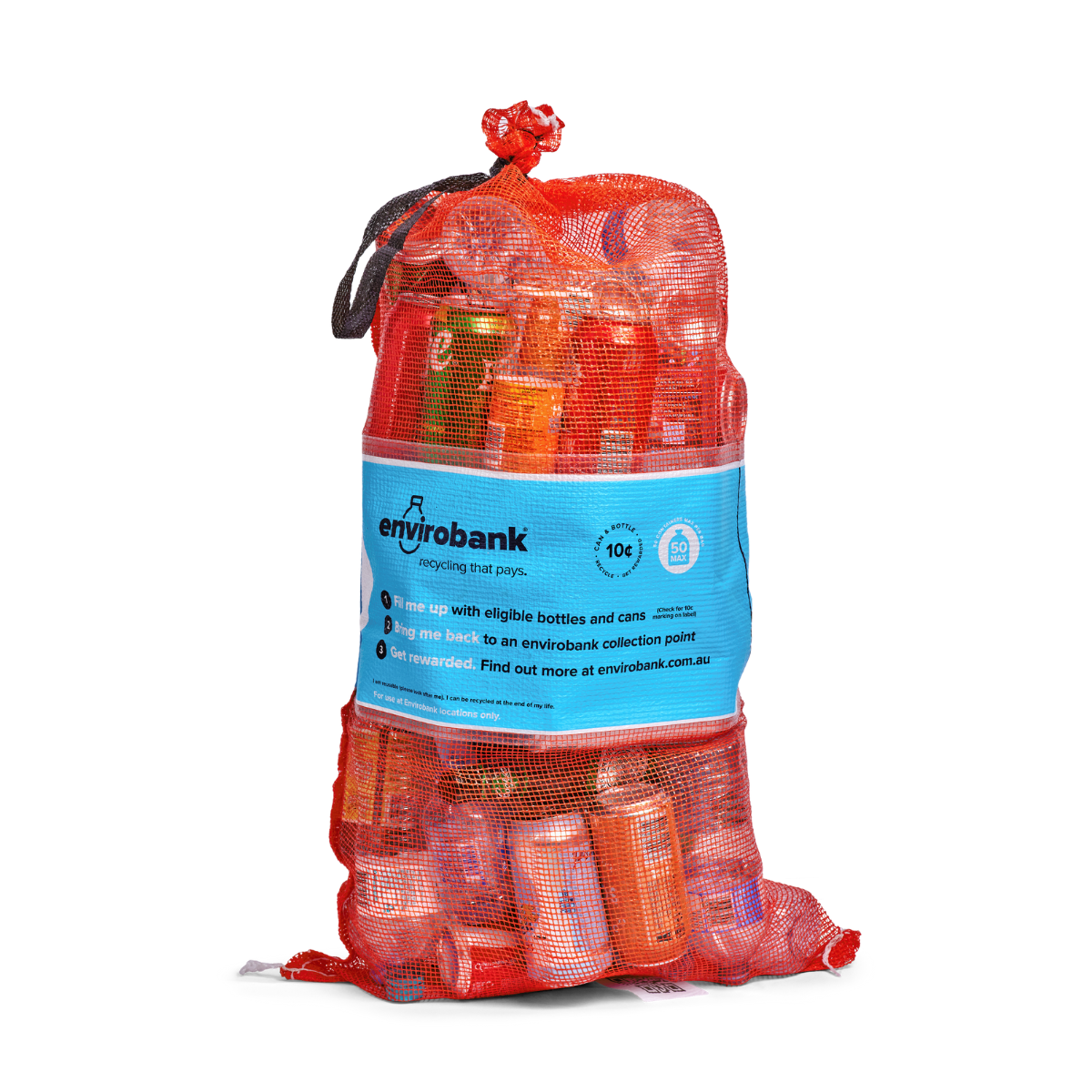 Where do we pick up from?
Check your home or business location
Our Pickup Service is available across Sydney, Central Coast, Newcastle, Brisbane, Gold Coast, Sunshine Coast and Melbourne. Click your state below to find your suburb. If we're not there yet, become an Envirobank member and stay in the loop as we keep expanding.
Recycling for large organisations
Does your organisation require, regular pickups of more than 5,000 containers, equipment rental services or information about fundraising? Get in touch by filling out the form below.