Drop'n'Go at our 24/7 drop-off points.
Our Drop'n'Go locations give you the freedom to drop off your containers 24 hours a day, 7 days a week. No waiting in a queue. To Drop'n'Go, create a free Envirobank Crunch account and register your bags for tracking and payment.
How it works.
Collect
Pack up to 50, liquid-free, uncrushed, eligible containers into Envirobank Orange bags or into your own durable bags. If you're using your own bags, attach a Drop'n'Go label to each bag. Remove lids if you're in QLD or NT.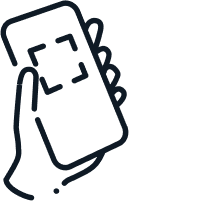 Register
Visit a Drop'n'Go location and register each bag into your Envirobank account by scanning the QR codes or entering the bag codes. Each bag must be registered into your account for tracking and payment.
Confirm
Once you receive a confirmation email, place all scanned and registered bags in the pod. We'll count your eligible containers and credit your account within 7 working days.
What you'll need to Drop'n'Go:
Firstly, login to your Envirobank Crunch account — or create one for free.
Next, pick one of these options:
Order Envirobank Orange bags with built-in Drop'n'Go QR codes. That means you don't need to get labels separately.
Order Drop'n'Go bag labels online. They're shipped to you ready to go, just stick one label on each bag.
Print one Drop'n'Go label per bag, to use with your own durable bags. Avoid soft plastic bags, because they're likely to break. Attach a unique label to each of your bags so that they can be registered and you get paid!
Drop'n'Go Tips: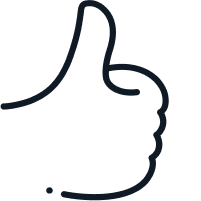 Wait for your confirmation email.
Once you've registered all bags into your Envirobank Crunch account, wait for the confirmation email from us before you drop the bags into the pod chute. It should come through instantly and will confirm that your registration is successful.
Lids on or off?
Remove lids if you're doing a Drop'n'Go in QLD or NT. If you're in NSW, no worries, you can leave them on.
Payment varies depending on your state.
Drop'n'Go in QLD supports payments to Containers for Change accounts (Scheme ID). In all other states, we credit refunds to your Envirobank Crunch account, which you can redeem on rewards or cash out electronically.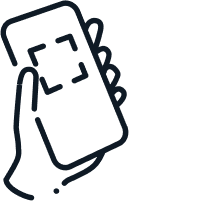 Scanning is essential to get paid.
Register your bag QR codes for tracking and payment – think of it as registered post. If you're using your own bags, attach the Drop'n'Go QR code label at home, but scan and register them into your account when you are physically on-site at the Drop'n'Go location.
Tie Envirobank Orange bags the right way.
Remove a ring tab from a can and feed the drawstring through, pull it all the way until it's tight and secure. This helps our team quickly undo your bags for counting, and ready for reuse again.
Make sure you have the right amount.
You can register up to 10 bags per drop-off. We recommend no more than 50 containers per individual bag.
Keep it 100% Clean Reycling.
As a general rule, most drink containers between 150ml and 3L can be returned for a refund under your state's container deposit scheme.
Containers should be empty, unbroken, uncrushed and display the 10-cent refund marking on the label, as well as the product barcode. In all states but NSW, lids must be removed.